School districts face many challenges that are common to most other businesses and organizations. However, some challenges present themselves exclusively to schools, requiring a more specialized approach from the district's insurance provider.
Thankfully, the Unland Companies does just that for educational institutions, insuring those finer, more unique needs typical policies may not cover. Check out some challenges faced by school districts and how the Unland Companies can support them.
Challenge: How can the school district protect all its expensive equipment?
Schools are full of expensive equipment most businesses don't have – that is no secret. Sure, you have computers, but you also have art materials, band instruments, and sports equipment, to name just a few items. How can a school district adequately cover all these materials should the unfortunate occur?
Simple — Inland Marine Insurance can cover any property, materials, and equipment as they are being transported by land. For example, if the school marching band is in route to a competition, Inland Marine Insurance can provide coverage in the event the band's instruments are stolen at the event or on the way there.
Challenge: What if a student is injured by a school resource officer?
These days, school resource officers — i.e., uniformed law enforcement officials assigned to ensure the safety and wellbeing of students — are a common sight in schools around America. However, school resource officers are human and are consequently subject to the same liabilities while keeping the peace — and if a student is injured in the line of an officer's work, that liability could also fall on the school district.
Thankfully, Law Enforcement Liability Insurance provides protection for school districts in the event of a student injury. This policy offers coverage for bodily harm, personal injury, or property damage caused by the wrongful act of a law enforcement official or any other public entity in the line of duty. For example, if a school resource officer wrongfully detains a student and injures the student in the process, Law Enforcement Liability Insurance would provide coverage for the school district in the event of a liability claim.
Challenge: How can the district ensure the safety of students studying abroad?
Studying in another country can be an exciting and formative experience for any student. Unfortunately, being alone in an unfamiliar country can come with its own inherent risks. If a student is studying abroad through a school-sanctioned program, the district must ensure the safety of its students no matter what corner of the globe they're studying in.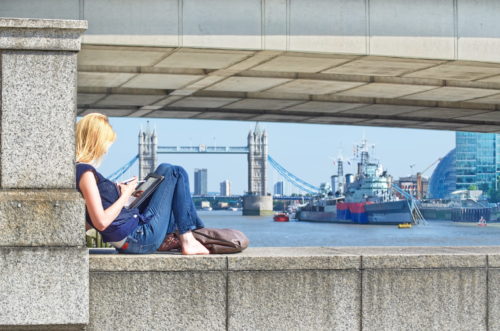 With Kidnap & Ransom Insurance, it can do just that. Kidnap & Ransom Insurance protects against threats and extortions against people, property, and proprietary information. This coverage is exactly what it sounds like — if a student is kidnapped or held for ransom, the insurance company will reimburse the policyholder for the ransom as well as any expenses incurred in the aftermath.
Challenge: How can the school attract the best teachers and support staff?
Of course, a school's obstacles aren't just limited to insurance — they must also find ways to attract and retain talented educators. This means providing a competitive benefits package designed to keep your teaching and support staff healthy and safe throughout the school year — and well after.
By partnering with GIS Benefits, Unland can build a robust benefits package that includes Health, Dental, and Vision plans as well as electives such as Life and Cyber Liability Insurance. Unland can also incorporate a wellness plan that includes Worker's Compensation and Disability Insurance. When you partner with Unland, you get more than just basic benefits — you get your very own benefits tutor!
Let Unland meet your challenges head on.
The hurdles faced by school districts are unparalleled, but not impossible to cover. Contact the Unland Companies today and find out how we can help protect your school district and your students.
For more information, contact Nate Rugaard, nrugaard@unland.com, or call (309) 642-8504.